We take trades on every bike in the shop, want to upgrade from your old bike to your new bike? We also buy bikes here too. Call us to speak with an appraiser. Get a trade in quote today.


2014 Value Added Accessories Program – Get $0 Down Financing and up to $1,500 in complimentary upgrades of Genuine Triumph Accessories.





FreedomRoad Financial Offer - $0 down, 4.75% financing for 48 months on 2014 and prior models. Valid in US only through 12/21/2014.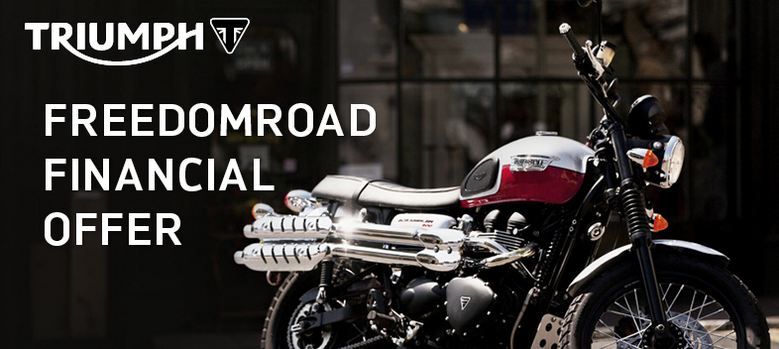 New Rider Training Program - Complete a qualified safety course, receive a Visa pre-paid debit card for up to $225 with purchase of a new Triumph. Valid in US and CA through 06/30/2014.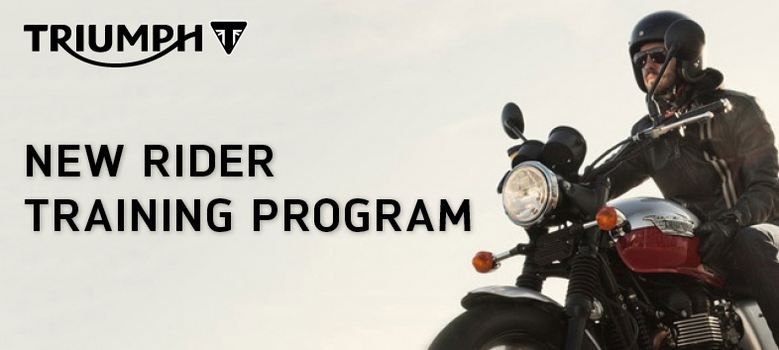 Thank -A- Hero Program – *UPDATED* Up to $1000 off MSRP on select new 2013 & prior model Triumphs to active military and veterans. Valid in US and CA through 12/21/2014.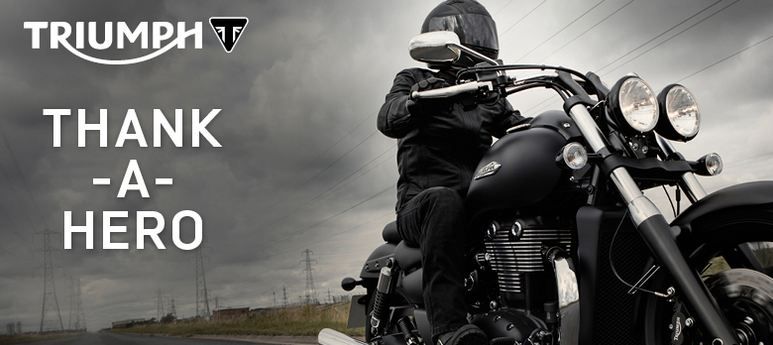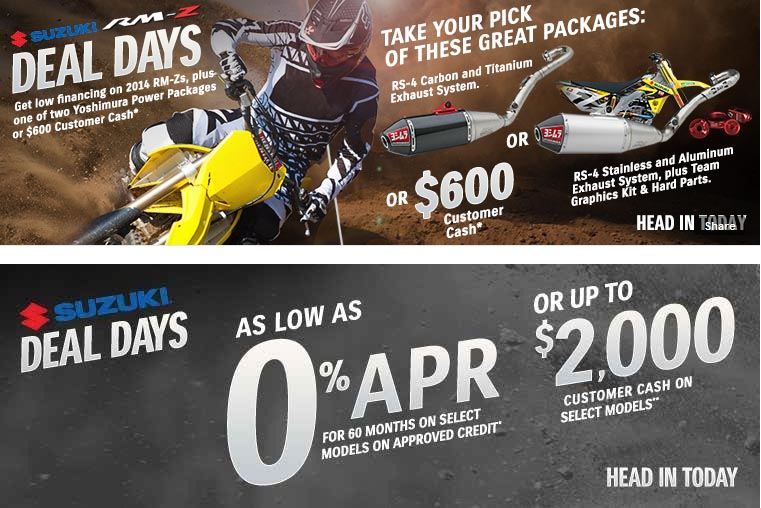 ---
Simi Valley Cycles Motorcycle Dealership
Simi Valley Cycles may look like a small Motorcycle Dealership from the outside, but packs a big punch when it comes to providing and servicing for your motorcycles. All of our staff ride motorcycles, and are very knowledgeable in Triumph, Suzuki, and Yamaha Motorcycles models.


Our motorcycle dealership is a full service motorcycle dealer, and we also have a big selection of motorcycle parts and motorcycle accessories. Come in and visit our Full Service and Parts/Accessories Departments for great pricing. See our motorcycle tire service.

Take a look at our pre-owned selection of Most manufacturers like Suzuki, Yamaha, Harley Davidson, Kawasaki, Honda, and pre-owned Triumph motorcycles. Simi Valley Cycles has been in the motorcycle business for over 40 years; same owner, and same location. Simi Valley Cycles Motorcycle Dealership cares about you having a great motorcycle riding experience - please come in and visit our full service motorcycle dealership for the best in Yamaha Motorcycles, Triumph Motorcycles, Suzuki Motorcycles, ATV's and PWC.



2013 Yamaha Waverunner
Models In Stock now!
Huge Savings On All non-Current Waverunner Models






All Yamaha Quads On Sale Now!

Beta Motorcycles offered through Simi Valley Cycles Motorcycle Dealership.
Call today and find out about these motorcycles at SVC Motorcycle Dealership - 805-522-3434.

Looking for a 2013 Beta?
Our motorcycle dealership can special order one for you today!





 
Incomparable - That's the word Triumph used to describe the new Daytona 675 on its debut back in 2006.  The New 2013 Daytona Triumph Motorcycles are even better. Their front fender, turn indicators, and footpegs are similar, but as Triumph's Product Manager Simon Warburton (head of the R&D team working on the new bike since midway through 2009) says, everything else is new - from a higher-revving, torquier and more powerful shorter-stroke engine, to lighter, stiffer chassis. They are a total triple cylinder transformation.

SIMI VALLEY CYCLES
DAYTONA TRIUMPH MOTORCYCLES
TRIUMPH MOTORCYCLE FINANCING




Simi Valley Cycles carries three main brands of motorcycles: Triumph Motorcycles,Yamaha Motorcycles, and Suzuki Motorcycles. Servicing Suzuki, Triumph, and Yamaha motorcycle enthusiasts in Ventura County and Los Angeles County.
Click the links to see our Triumph motorcycles for sale, Yamaha motorcycles for sale, Suzuki motorcycles for sale.
We have a full motorcycle parts department, and a full motorcycle service department.
Our motorcycle dealership services: Camarillo, Fillmore, Moorpark, Ojai, Oxnard, Port Hueneme, Santa Paula, Simi Valley, Thousand Oaks, Los Angeles. Van Nuys, Northridge, Woodland Hills, Reseda, Granada Hills, Saticoy, Sepulveda, Studio City, San Fernando, North Hollywood, Burbank. Always have an updated stock of new motorcycles for sale, and used motorcycles for sale.